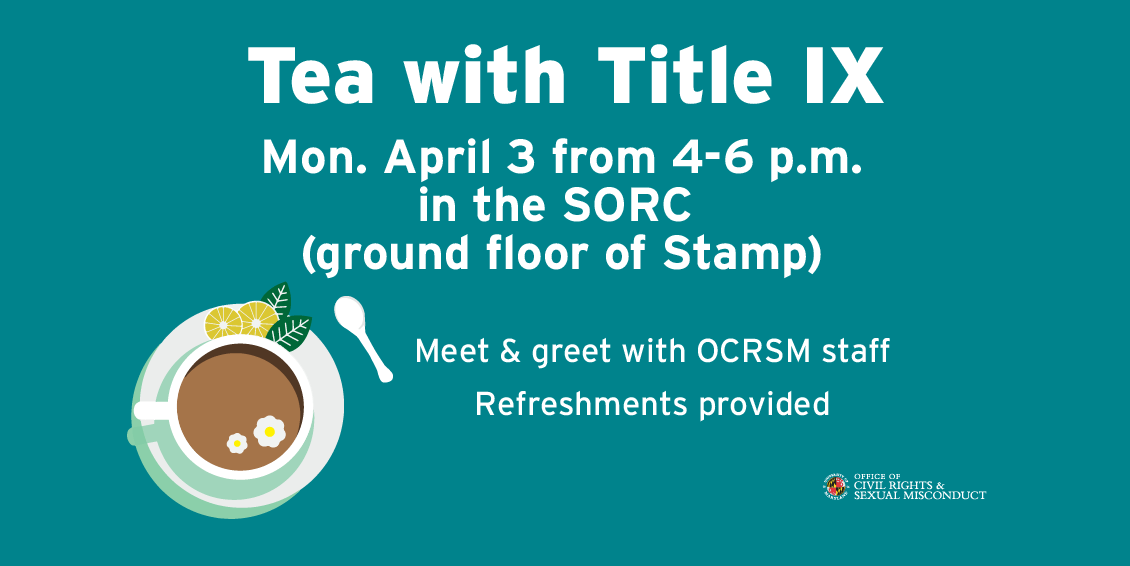 Come by to meet and greet members of the Office of Civil Rights and Sexual Misconduct (OCRSM) team in the Student Organization Resource Center (SORC) on the first floor of the STAMP from 4-6pm on April 3rd, 2023. Refreshments and snacks will be available at this event.
No RSVP is required to attend this event.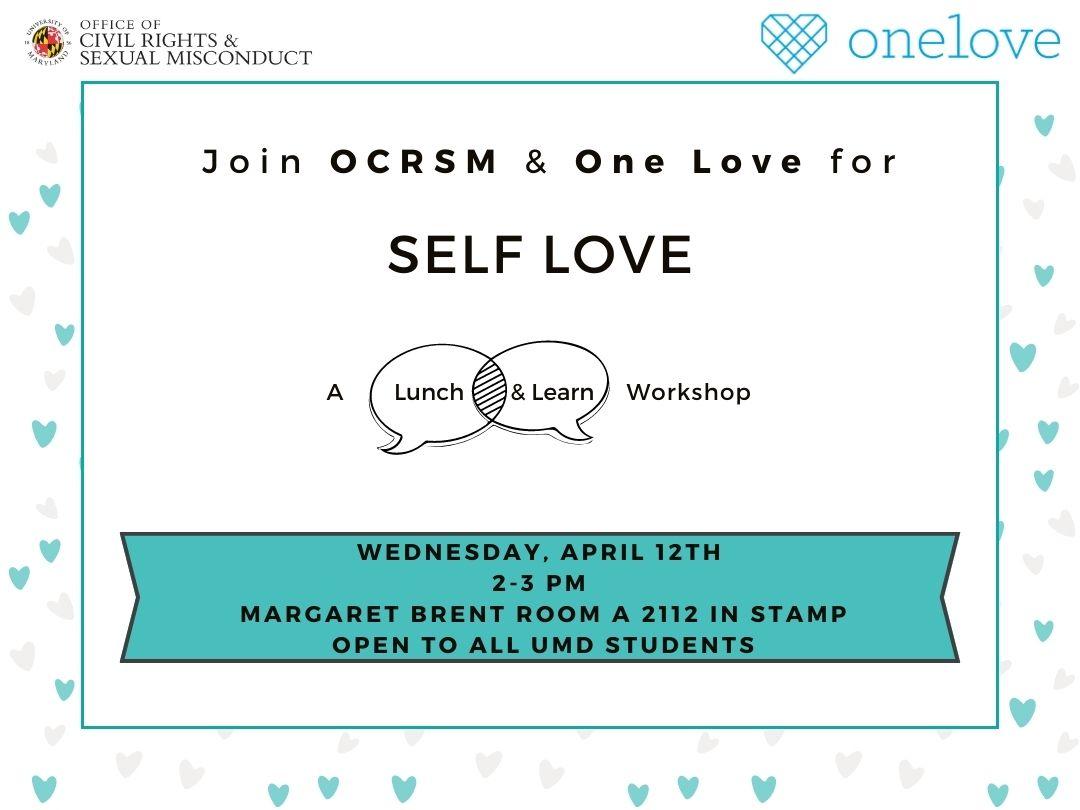 100% of us are in relationships, with the most important one being our relationship with ourselves.
Join One Love and OCRSM on April 12th from 2-3pm at the Margaret Brent Room A 2112 in STAMP for a discussion about self love and what healthy communication looks like with yourself. Attendees will also learn about the 10 signs of a healthy and unhealthy relationship and practice enacting those signs.
Please visit go.umd.edu/LunchLearn0423 to register by Friday, April 7th to attend this event.